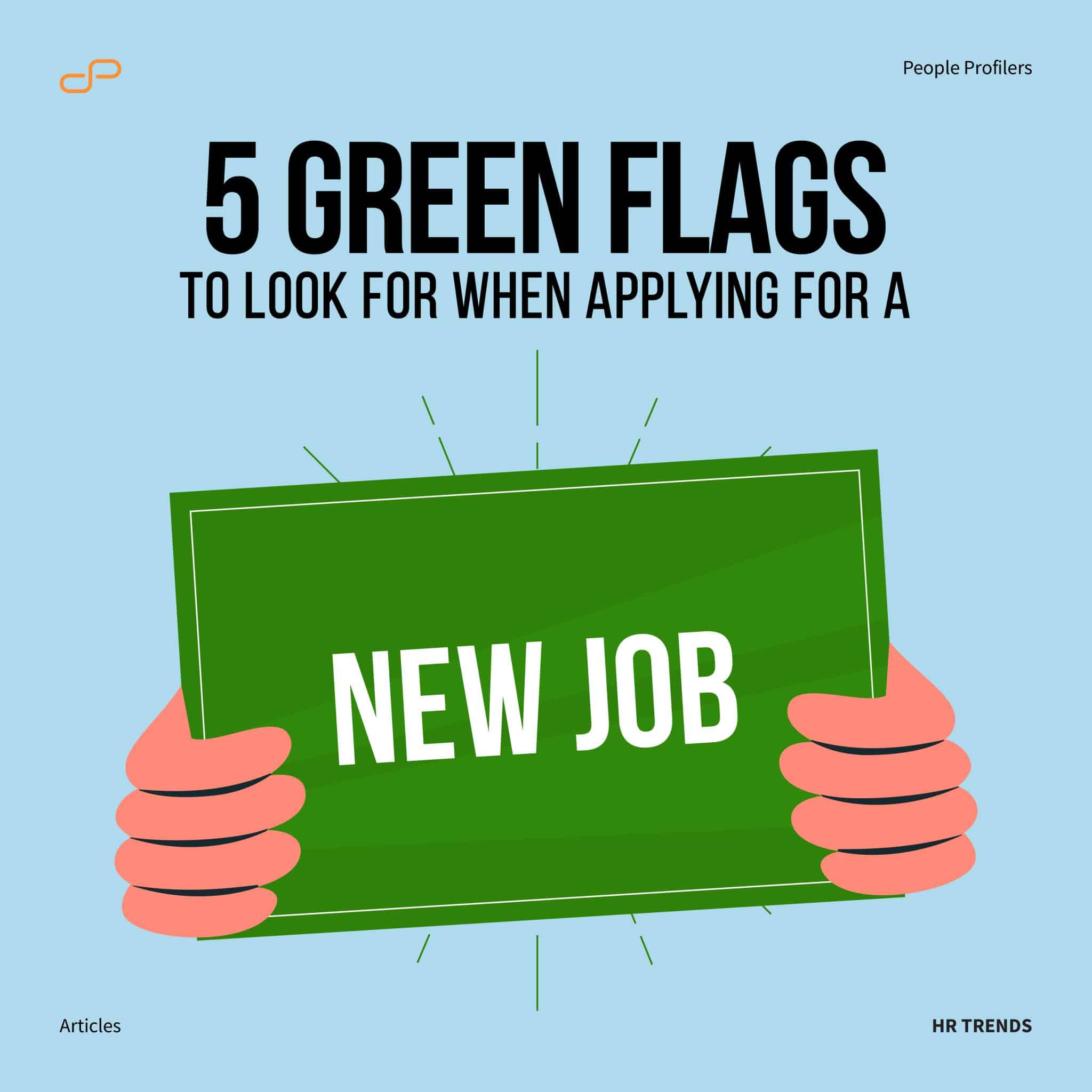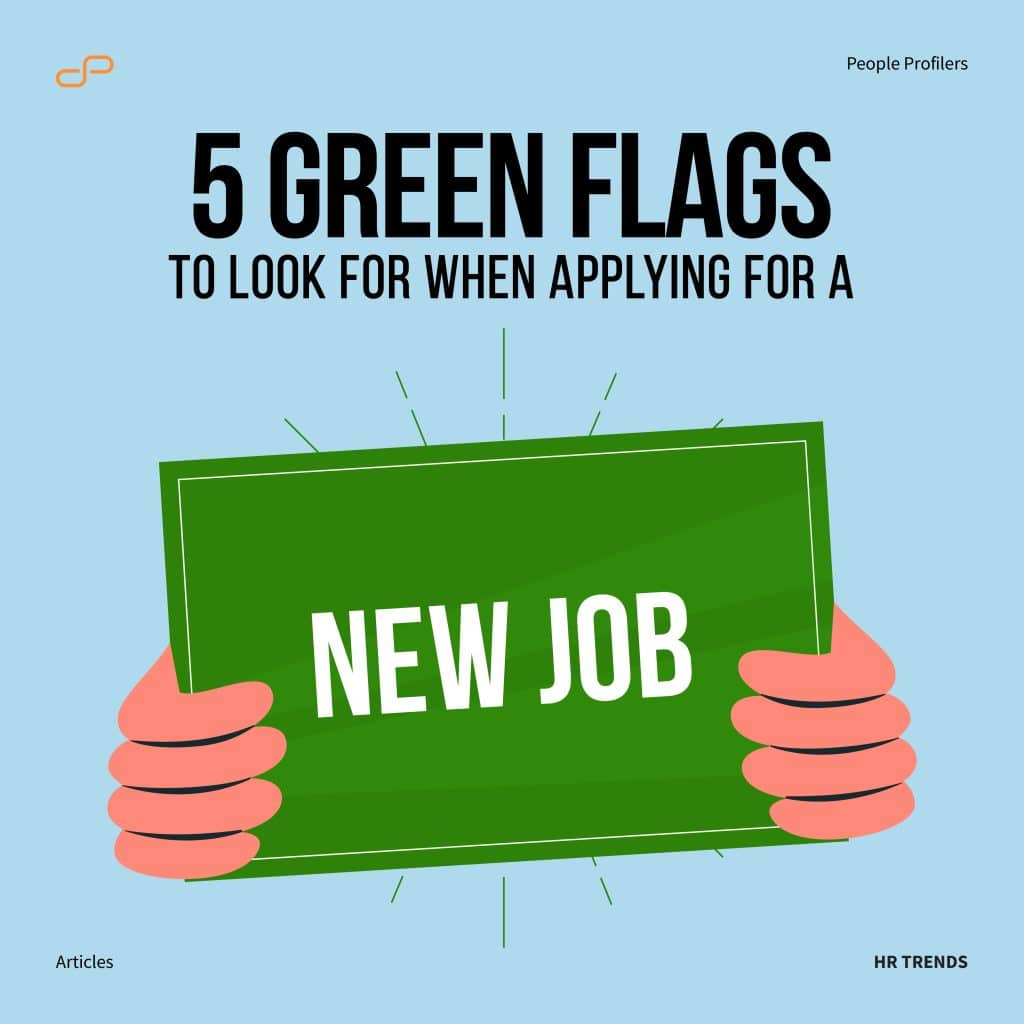 5 Green Flags to Look for When Applying for a New Job
What are the positive signs that indicate a prospective employer or a new job is genuine and reliable? We're so used to looking out for red flags and things to avoid when applying for a new job that we tend to forget to look for the good – green flags. So, what are these green flags to look for when applying for a new job?
𝟭. 𝗔 𝗰𝗹𝗲𝗮𝗿, 𝗷𝗮𝗿𝗴𝗼𝗻-𝗳𝗿𝗲𝗲 𝗷𝗼𝗯 𝗱𝗲𝘀𝗰𝗿𝗶𝗽𝘁𝗶𝗼𝗻
If you're an applicant, a job description is a window into what the next chapter of your life will look like. You want to be able to look through this window and tell what you've signed yourself up for.
A study done in 2021 found that 38% (out of millions) of job listings across multiple industries contain empty and confusing words such as "team player", "dynamic", and "proactive". But what exactly do these words mean? You want to read the job description and be able to understand immediately what the company stands for and what your job is going to entail. Look out for a summary of the company that's brief but clearly states the company's values and employee benefits. The list of job requirements provided should be concise, containing only the qualifications that are necessary for the job and identifiable during the hiring process.
𝟮. 𝗧𝗿𝗮𝗻𝘀𝗽𝗮𝗿𝗲𝗻𝗰𝘆 𝗮𝗯𝗼𝘂𝘁 𝗰𝗼𝗺𝗽𝗲𝗻𝘀𝗮𝘁𝗶𝗼𝗻
Look for jobs that indicate a salary range in their job descriptions. Being upfront about how much they're willing to offer will allow you to determine how much they value the credentials and qualifications specified in the job requirements. Publicising their salary range also shows that the company is committed to pay equity, and they're not just seeking to pay only as much as they need to for the hire. It's even better if the job description details employee benefits that are "not" included. This shows the company's sincerity in not making false promises about the compensation you might receive. Be wary of enticing employee benefits that are both vague and non-specific.
𝟯. 𝗣𝗲𝗿𝘀𝗼𝗻𝗮𝗯𝗹𝗲 𝗳𝗼𝗹𝗹𝗼𝘄-𝘂𝗽𝘀
After you've submitted your job application, It's a matter of waiting to hear back from your prospective employer. At this point, it's a good sign if you receive an email from the company that doesn't just acknowledge the receipt of your application and informs you when to expect a response from them. Large corporations tend to include a disclaimer stating that only shortlisted applicants would be contacted. While this isn't exactly a red flag, the lack of personable follow-ups indicates that you could be expecting a fairly hierarchical and rigid company culture.
𝟰. 𝗖𝗼𝗻𝘃𝗲𝗿𝘀𝗮𝘁𝗶𝗼𝗻𝗮𝗹 𝗶𝗻𝘁𝗲𝗿𝘃𝗶𝗲𝘄𝘀
The type of working environment you can expect from a prospective company is often reflected in the tone of communication with employees and prospective employees. If the follow-up interview feels like a fluid conversation instead of an interrogation through a checklist of prepared questions, that's a green flag right there! Interviewers who willingly spend time on small talk and asking "non-essential" questions are showing an interest in you as a person rather than just urgently trying to fill a role. Bonus points if there are people you'll most likely be working with among the interviewers speaking to you—this shows that the company values compatibility and communication between team members and staff.
𝟱. 𝗖𝗹𝗲𝗮𝗿𝗹𝘆 𝗼𝘂𝘁𝗹𝗶𝗻𝗲𝗱 𝗰𝗮𝗿𝗲𝗲𝗿 𝗱𝗲𝘃𝗲𝗹𝗼𝗽𝗺𝗲𝗻𝘁 𝗼𝗽𝗽𝗼𝗿𝘁𝘂𝗻𝗶𝘁𝗶𝗲𝘀
Too many job ads make empty promises that prospective employees will be rewarded with promotions, pay increments and development opportunities when, in reality, they are far between.
Thus, it's a green flag if these career development opportunities are elaborated on and clearly outlined during your job interview. Ask about up-skilling and development opportunities if the interviewer does not bring it up voluntarily, and double-check the details that need to be clarified.
If you leave the interview with a clear vision of your career development path and the skills you'll need to work on after getting hired, that means you've found a company dedicated to the growth of its employees.
If you're still unsure of what job suits you best, simply submit your resume to us, and People Profilers will connect you with reliable and humane companies that will treasure your skills and qualifications!